November 2021 Coloring Contest!
Our 2021 contest has ended, and we thank all the artists for sending in their masterpieces. All entries that were received by November 30 will be judged according to age groups.
Judges will be looking for skill, creativity, use of color, or additions to the background. The winning entries will be posted here as soon as judging is completed. We look forward to your entry in the November 2022 contest!
There is good news – all the coloring pages of our featured birds are still available to download! Because the contest has ended for this year, please do not send the entries to us. Have a neighborhood contest with your friends. Look in your backyards for birds and learn to identify them – by color, size, song, or behavior. Learn more about our local birds in the Willamette Valley at The Cornell Lab's All About Birds website (www.allaboutbirds.org).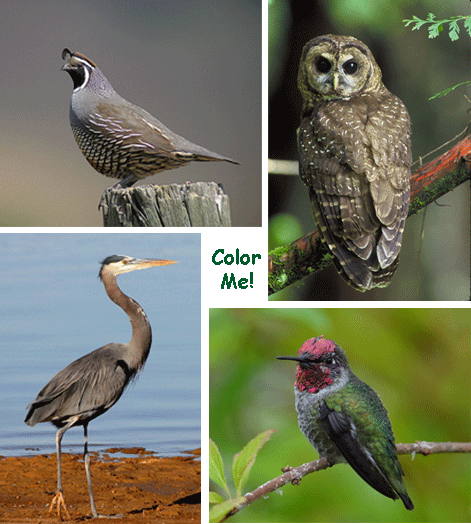 Click on a coloring page below, save, and print.

Download and complete the Entry Form.

OR

pick up printed pages at OfficeMax Corvallis.
To get pages by mail, email asc.educationteam@gmail.com.

You may color many birds, but only send 1 entry per person.

Include both coloring page and entry form.

Email  to asc.educationteam@gmail.com

OR

have Office Max email them for you.

OR

mail to ASC Coloring Contest, PO Box 148, Corvallis, OR 97339.
Entries must be received by November 30.

Winners will be notified by mail.

Prizes awarded only to winners of each age group from Benton County, OR. All entrants will receive a Certificate of Artistic Merit.
Entry Form (English)
Click on form for larger image in English, save, and print. Or get a printed form at OfficeMax.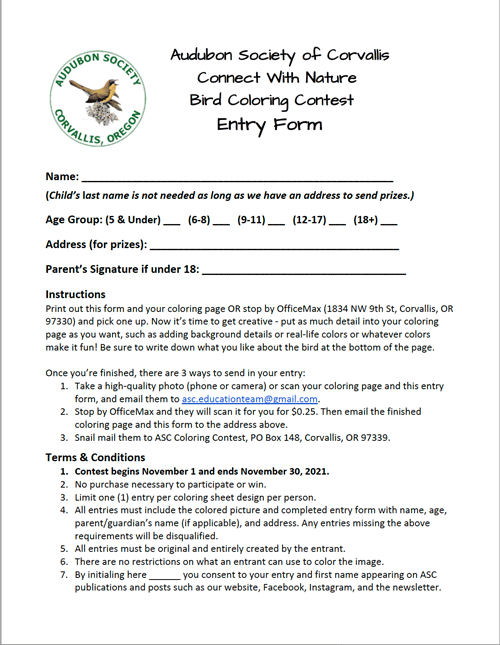 2021 Local Birds to Color
Anna's Hummingbird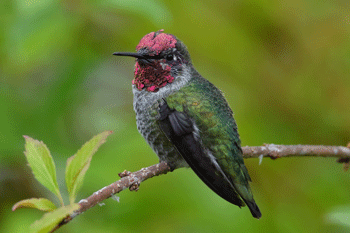 For other bird photos, see www.allaboutbirds.org.
California Quail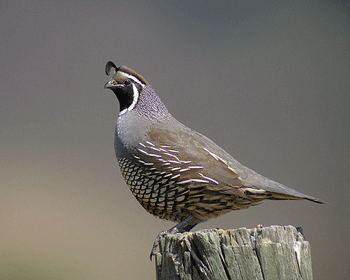 Northern Spotted Owl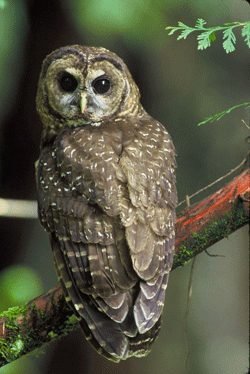 Great Blue Heron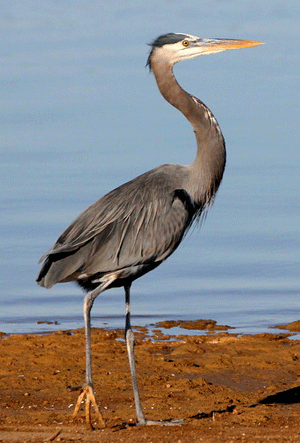 Coloring Pages
Click on a page to enlarge, save, and print. Or visit OfficeMax to pick up printed copies.
Haga clic en una página para ampliarla, guardarla e imprimirla. O visite OfficeMax para recoger copias impresas.