Amy's Trail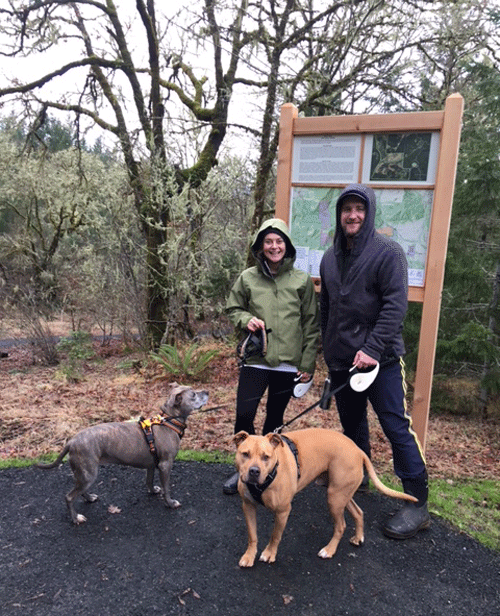 Amy Schoener was a dedicated steward of the land. She served on the Benton County Planning Commission, Board of the Willamette Riverkeepers, and Marys River Watershed Council, which she helped to form. She was a long-time member of ASC, and made a generous bequest. ASC decided it was best to honor her with a new trail funded and built in collaboration with private and public partners.
In summer 2018, ASC leaders in partnership with Crestmont Land Trust (CLT), Benton County Parks, and Greenbelt Land Trust agreed to build a trail in honor ASC member and community leader Amy Schoener. Amy's Trail was dedicated in 2018, and although it is only a third of a mile long, it connects two valuable greenspaces and greatly expands opportunities for trail users.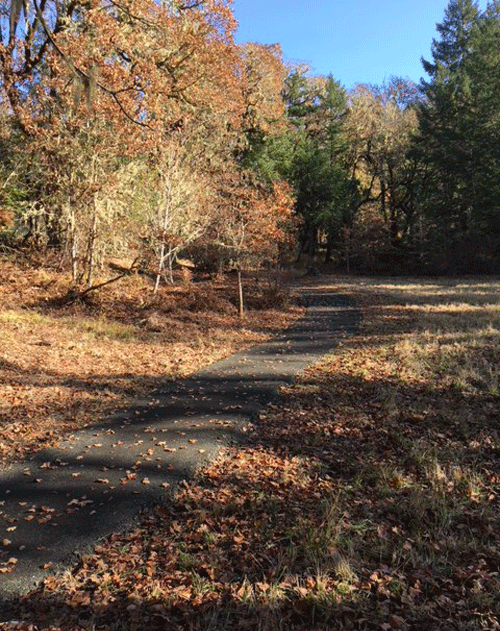 "Fitton Green is protected and managed by Benton County Natural Areas and Parks in partnership with Greenbelt Land Trust. (The area ) is a mix of hardwood forests, oak woodlands, oak savanna, prairie, and riparian habitats. The site is a remarkable representation of the natural and cultural landscape of the foothills of the Coast Range and the Marys River watershed." (source: Greenbelt Land Trust).
'CLT currently owns and manages 172 acres on the Marys River (which)… includes a mix of hardwood- and conifer-dominated forests, oak savanna, prairie meadows, riparian habitats, and production-driven conifer stands." (source: Crestmont Land Trust)
Amy's Trail – A Key Link in the Mulkey Trail System