ASC Monthly Speakers
ASC Members' Photo and Video Show
December 21, 2023
Select your favorite nature photos and/or videos to share with the group at the Dec. 21 meeting. Any interesting, beautiful, or fun photos or short videos of birds, other animals, plants, nature scenes, etc. are welcome. Don't be shy – all skill levels will be appreciated! Remember that everyone starts by picking up a camera (or phone) and figuring out how to capture nature.
How to See the Monthly Presentations
The 2023 – 2024 Monthly Meetings will be both in-person and available on Zoom! They will be held in the Corvallis Community Center Chandler Ballroom on NW Tyler Ave. in Corvallis. At 6:30 pm is the social gathering, followed by a business meeting at 7:00 pm, the program begins at 7:30 pm and lasts about an hour. For those who are viewing the presentation only via Zoom, you may tune in at 7:30.
The in-person meetings will also be available on Zoom to ASC members who provided their email address with their membership dues. They will receive an invitation and instructions the day before the webinar. Members may view the presentation on their computers or phones at home. A few days following the meeting, the link to the recording will be posted on the ASC website (see Past Presentations below).
Meetings are open to the general public, although space is limited. Contact audubon.corvallis@gmail.com for information about accessing the program.  More info
Entry Guidelines:
Plan your presentation to be 5 minutes or less, as time is limited. If stories accompany your entries, reduce the number of entries to be sure you meet the time limit.
Include captions if you want them to appear on your photos/videos during the presentation.
If there is a certain order for the photos, be sure to make that order clear when you submit them.
Entries must be received no later than Dec. 14.
Entries cannot be accepted at the meeting.
Submit your photos/videos to Sue Powell (jabirusue@comcast.net) in one of these ways:
Send them as email attachments.
Put them in a PowerPoint or Keynote presentation and send the file.
Put them on a website (e.g., Google Photos) and send the link.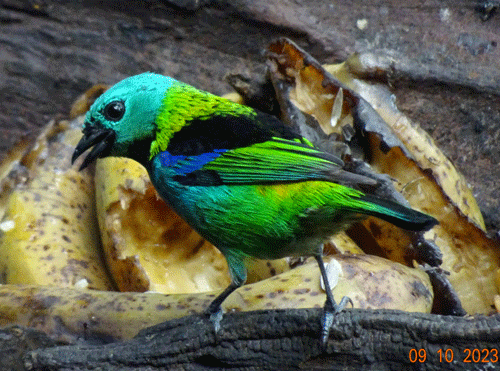 2023-2024 Speaker Schedule
Hybrid in-person and Zoom meetings
Dec. 21  – Annual Member Photo/Video Show
Jan. 18 – Alan Contreras: "A History of Oregon Ornithology"
Feb. 15  – Dana Ross: "Threatened and Endangered Butterflies"
Mar. 21  – Ann Eissinger: "Great Blue Herons"
Apr 18  – Nikki Cross: "Birding in the Digital Age"
May 16 – Carina Kusaka: "Tufted Puffins"
Past Video Presentations
To view recorded presentations from December 2022 to May 2023, click on links below. Former ASC Vice President Mark Baldwin has recordings of the 2020-2021 speakers, but we are unable to archive them on our website.
Contact
Mark for more information.
November 2023
Stewart Janes' November discussed how feathers grow, different shapes are produced, patterns such as stripes and bars are embedded into the growing feather, and colors are incorporated. Birds even more special than you may already know!
Link to recording  Recommended reading

October 2023
Dave Kollen has been studying the natural history of bumble bees, which are critical pollinators of wild and agricultural plants. Discover how we can play a role in pollinator conservation, both in general and in our own landscapes and communities.
Link to recording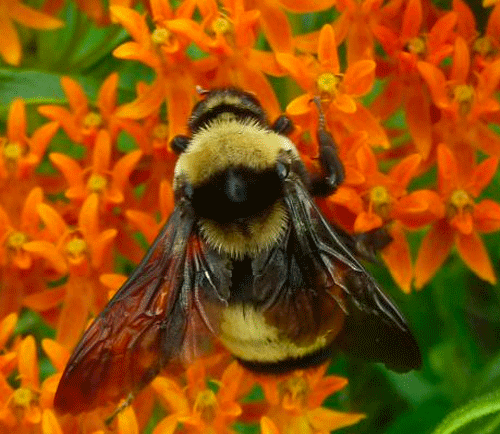 September 2023
Aaron Groth presented information about using controlled burns to prevent catastrophic wildfires and restore habitats and species that have been degraded. Public concerns must be addressed so people understand the purpose and benefits of the using fire. Link to recording
Follow-up information: FNR Extension In the Woods Podcast with David Lewis and Amanda Rau. Link to podcast
Broad overview of cultural burning the PNW: Link to journal article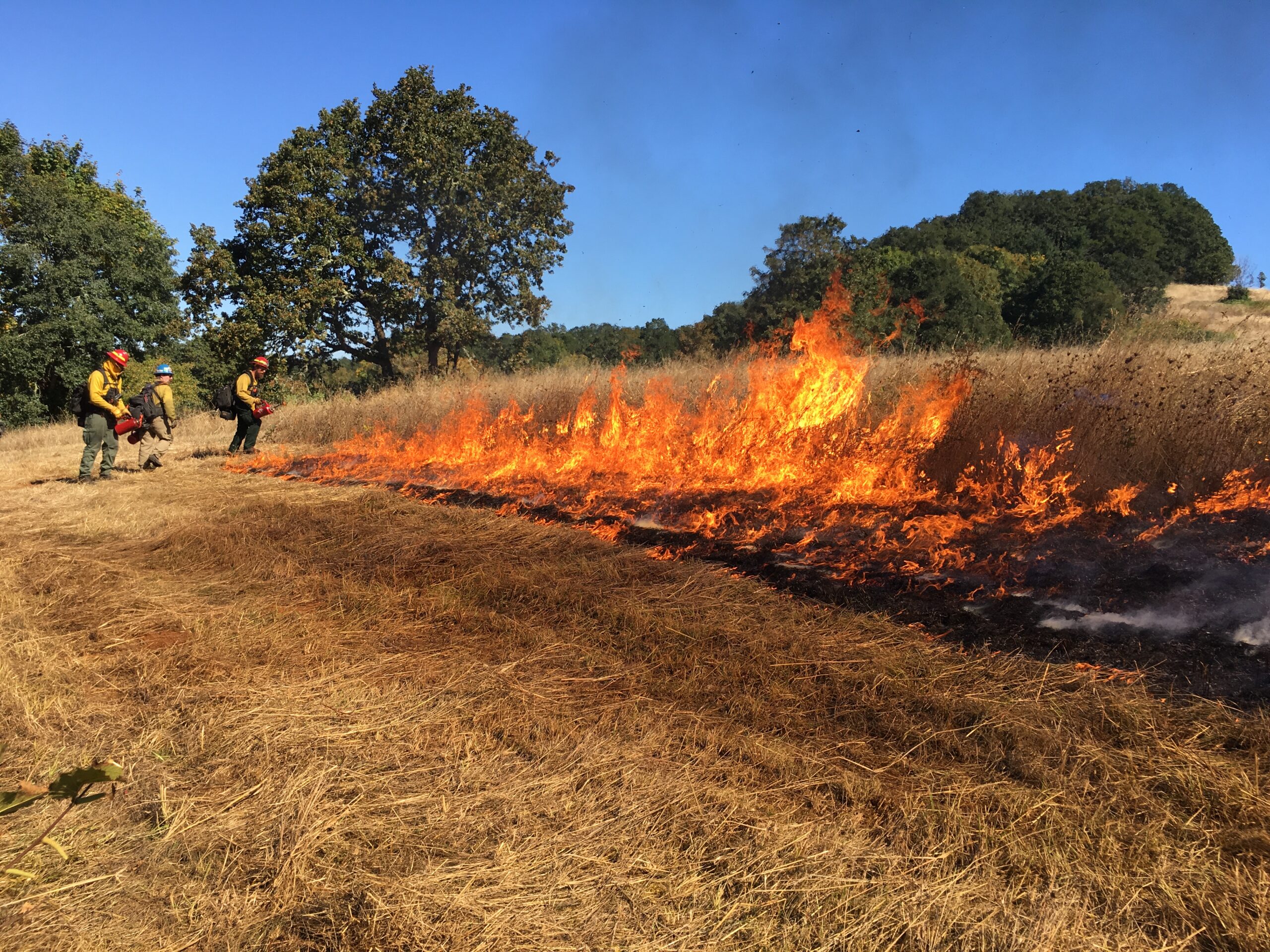 May 2023
Dr. Bob Beschta discussed "trophic cascades." If a top predator is hunted to extinction, what happens to their prey species, and in turn, how do population changes in those prey species affect their forage species? Issues have included how bison affect ecosystem recover and how eradicating large carnivores affect aspen trees. Link to recording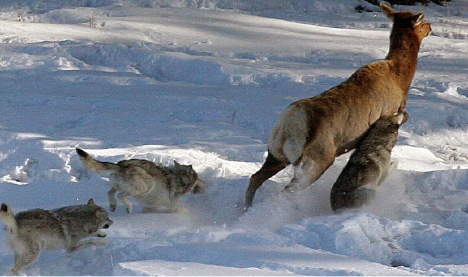 April 2023

Don Boucher and Lisa Milbank converted the lawn on their quarter-acre suburban lot to a garden for both edible and native plants. In April's presentation, they described the process of making the yard inviting to nesting birds, pollinating insects, and more, and discussed easy ways to add more species richness to any yard. Link to recording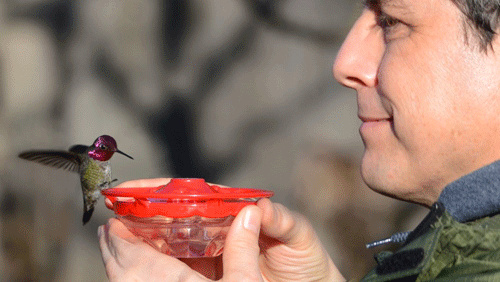 March 2023
Join Marina Richie for a deep dive into the world of North America's secretive, jay-sized angler, the subject of her award-winning 2022 book, Halcyon Journey, In Search of the Belted Kingfisher. America's secretive, jay-sized angler, the subject of her award-winning 2022 book, Halcyon Journey, In Search of the Belted Kingfisher. Link to recording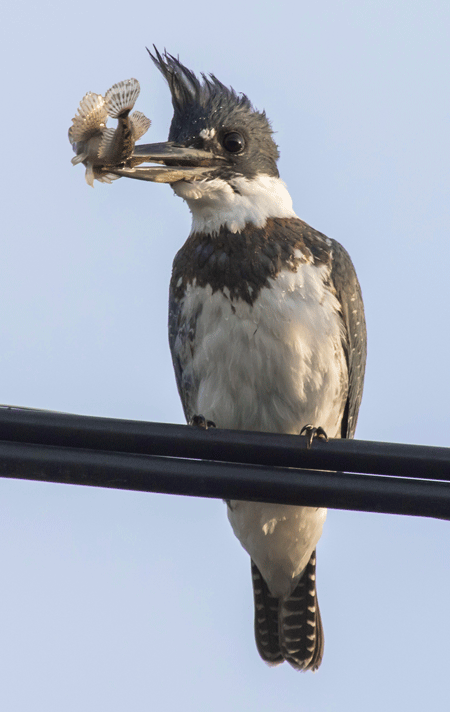 February 2023
Fred Ramsey shared photos and stories of Mongolia trips made by ASC members Fred Ramsey and Jim Faulkner. Ostensibly these were fishing trips for the world's largest salmonid, but there was a heavy emphasis on Mongolia's birds. Link to recording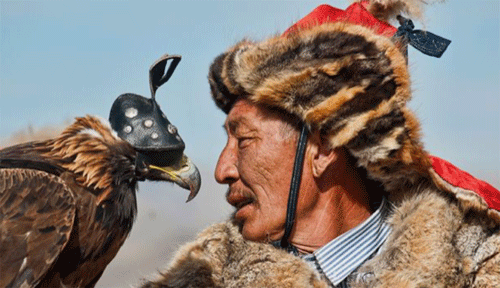 January 2023
Local artist Ram Papish specializes in design and illustration of interpretive panels. His presentation explored education and conservation through his paintings, illustrations, and sculptures. Link to recording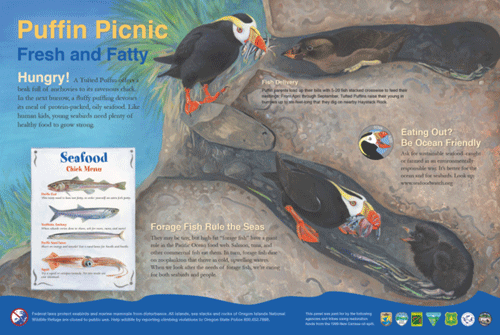 December 2022
Eight presenters for the annual ASC Members Slide Show: Bev Clark – Uganda safari, Nikkie Cross – Dry Tortugas, Everglades, & Oregon, Julia Corbett – Oregon birds, Teri Engbring – Ecuador, Tom Heath – Willamette Valley birds, Matt Lee – Biggest Week in American Birding (Ohio), Carolyn Peterson – Falkland Islands, Sue Powell – Colombia.  Link to recording