2019 – 2020 ASC Speakers
William Proebsting –
Birding in Bolivia amid Regime Change (and Climate Change)
Video presentation. Information for accessing the Zoom conference will be provided here ASAP.
A typical Andean country, Bolivia has complex terrain resulting in a variety of habitats and records of about 1600 bird species. In November 2019, Bill, John Thaw of Corvallis, and a friend from Nashville, Tennessee toured Bolivia for three weeks in the aftermath of a disputed presidential election. Land travel was often difficult because highways and key intersections were blocked by protestors. Despite this, Bird Bolivia's personnel pulled off the trip safely and with only modest modifications, despite a number of "interesting" situations. The tour counted almost 600 bird species, many butterflies, wildlife, flowers, and scenic terrain. Bolivia is seriously underbirded and undertouristed in general, and well worth visiting because of this.
Bill lives in Corvallis and retired from OSU's Department of Horticulture in 2008. He and Lena have been members of ASC since they moved to Corvallis in 1980.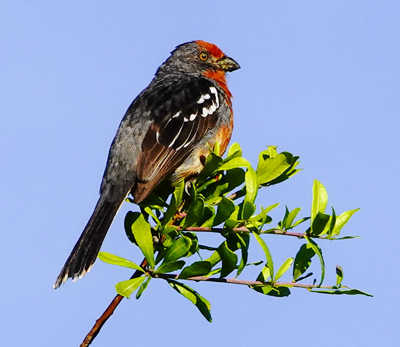 Spring 2020 Speaker Schedule
Video presentation.

April 16 – William Proebsting, Birding in Bolivia amid Regime and Climate Change

To Be Determined

May 21 – James Sumich—Marine Mammals
Fall 2020 Speaker Schedule
The list of speakers will be finalized this summer and be published on the website and in the Summer Chat.
For more information call Mark Baldwin at 541-757-0834 or email (mark.baldwin2(at)comcast.net).