National Audubon Society: Our conservation work focuses on five key strategies,
supported by science, advocacy, and education.
Conservation       
By protecting birds, we're also safeguarding the Western hemisphere's great natural heritage for future generations, preserving our shared quality of life and fostering a healthier environment for us all.
Learn More About Our Strategies
AdvocacyAudubon is a respected and influential voice on public policy issues, from town halls to the U.S. Capitol. We have the power to convene diverse stakeholders to solve even the toughest problems.
Policy Issues & Action
No other conservation organization matches the size, reach, scale, influence, diversity, and creative energy of our chapters, nature centers, volunteer leaders, and partners. The Audubon Network
Current Letters of Support, Updates, and Recent Activities
Updates
Northern Spotted Owl
On August 23 the US Fish and Wildlife Service closed the public comment period on identifying the range of issues they should consider (called scoping) as they begin plans to implement the widespread lethal removal of barred owls on federal lands. This EIS (Environmental Impact Statement) will study the effects of the proposal and those of reasonable alternatives, including taking no action, and within the required review process. Lethal removals at the experimental level have demonstrated some measures of success with a limited hope of extinction within the foreseeable future.
Audubon comments, while first clearly acknowledging ethical concerns of killing members of one species to benefit another, include the need to consider reclassifying these owls as "endangered," noting that habitat needs for older and larger contiguous suitable landscapes in the long term hold greater importance to species persistence, and that continued monitoring and ongoing external review are needed to assure efficacy of a lethal control program. Those comments also acknowledge that state and private forest land management has an inseparable function in the conservation of this species.
Please feel welcome to contact me on these and other issues you care about.  ~ Jim Fairchild, ASC Conservation Chair   Email
OSU-MacDonald Dunn Research Forest
After taking more than two years developing a revised Forest management Plan for the OSU-owned MacDonald-Dunn Research Forest, the College of Forestry has now restarted a planning process, separating a faculty plan development committee from an invited stakeholder advisory committee. Those two independent committees should be informed by several planned "community listening sessions," the first to happen 31 August.
As an identified stakeholder representing our Chapter interests, I will do my utmost to influence the Plan outcome, and to raise concerns. The first is that these and other college research forests are envisioned to produce net revenue for general college operations. This has led to repeated violations of previous plans when increased logging is used to make up college revenue shortfalls, either during an economic downturn (2008), or to cover capital improvement cost overruns (new Peavy Hall). Both these events led to greatly increased logging on the MacDonald and Blodgett Research Forests, entirely compromising those plans. My second? Given this history, will the College incorporate stakeholders and community concerns, and then abide by its own Plan? This is a public asset for the benefit of both the university and the state of Oregon, and I believe the public should be able to pursue legal remedy when the College can't abide by its own terms of management. See Oregon Revised Statutes 352.002, 392.025, 352.039   OSU-Mac Forest Plan
Action Items
Current Issues
Future Wind Development off the Oregon Coast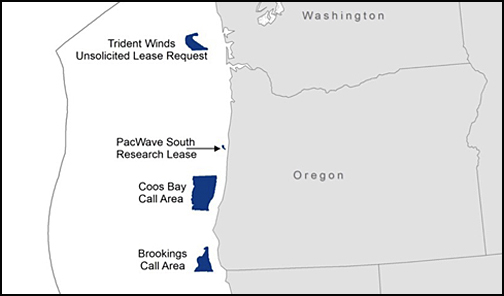 In response to a letter from the Bureau of Ocean Management (BOEM) requesting specific information about concerns with future siting of wind energy development projects off the Oregon Coast, ASC and 18 partners provided specific recommendations, outstanding concerns, and further recommendations.
"Floating offshore wind (FOSW) energy presents Oregon with an option in the transition away from polluting fossil fuels. It represents an opportunity to address the immense and urgentc hallenges posed by our climate crisis, which is already impacting marine life. However, the West Coast's renowned California Current Large Marine Ecosystem (CCLME), with its rich upwelling waters, is a crucially important natural resource with significant cultural, ecological, and economic values that must be carefully considered through all phases of siting, design, operation, and eventual decommissioning of any industrial energy development projects."
Habitat Conservation Planning for State-Owned Forests – Draft EIS June 1, 2022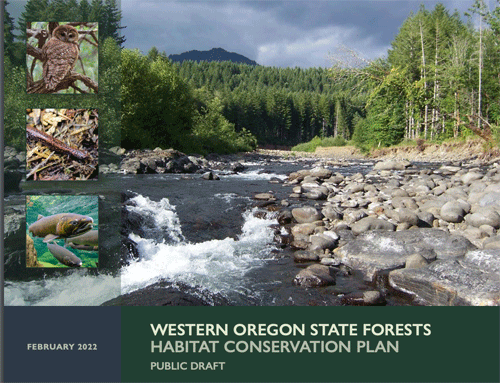 The final draft habitat conservation plan EIS (Environmental Impact Statement) for Western Oregon State Forests was endorsed by ASC and twenty other groups. The Oregon Department of Forestry submitted the draft plan to the National Marine Fisheries Service and the U.S. Fish & Wildlife Services in support of its application for Endangered Species Act (ESA) incidental take permits (ITPs) authorizing otherwise prohibited negative impacts to species that arise incidental to covered activities under ODF's control, primarily logging and related activities including roads. Link to document
Critically Important Saline Lakes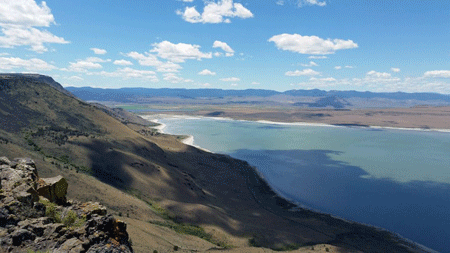 Lake Abert and other western saline lakes are critically important to Wilson's Phalaropes, Eared Grebes, American Avocets, and Snowy Plovers. Both human resource demands and climate change are accelerating the loss of these habitats and bird populations. Will Oregon take a leadership role in protecting Lake Abert after decades of neglect? Audubon entities join others in requesting our Governor to take action.
Unfortunately, water levels in Lake Abert once again reached critically low levels in 2021 following a similar occurrence during the 2014-2016 timeframe. To protect and restore this vitally important ecosystem in Oregon's high desert, we request the Governor and state agencies take actions suggested in the letter.  Link
Coffin Butte Landfill Expansion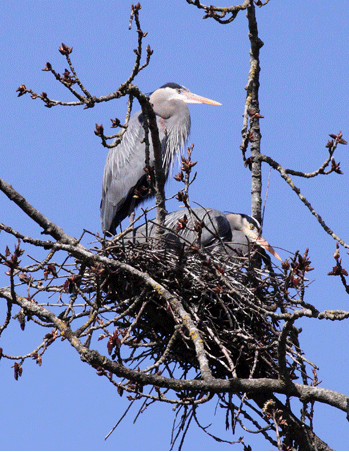 In 2021, the ASC Conservation Committee provided formal comment on the impacts on wildlife of the request by Republic Service of Arizona to expand the regional landfill at Coffin Butte. The expansion will allow an unlimited amount of waste annually at the site & will disturb nesting habitat for Great Blue Herons. ASC will continue to research the issues & provide comments to the Benton County Board throughout the application process. Valley Neighbor factsheet link
Protecting Native Rainforests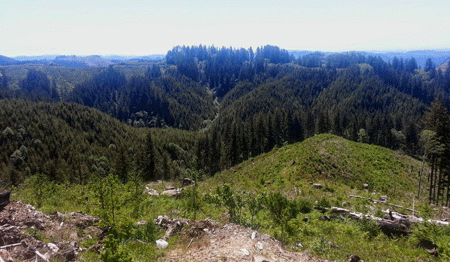 Recently passed Oregon legislation will provide greater protections for the Elliott Forest (SB 1546) and for private lands through required revisions to Forest Practices rules (SB 1501). And while ASC refutes the need for continued post-fire logging in complex forests in the Santiam State Forest, or the need to maximize timber revenues for counties in their interpretation of Oregon's Greatest Permanent Value rule, we will continue to participate in forest planning efforts for the Elliott, state and federal forest lands, and for better-informed management for OSU's various research forests through direct advocacy, lobbying, and education.
Climate Change and Northwest Forests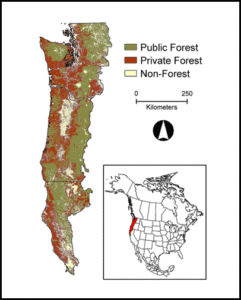 Corvallis, Lincoln City, and Salem Audubon chapters join others in requesting State Forestry to do a deep dive into fully incorporating the Oregon Climate Change & Carbon Plan into Northwestern State Forest Management Planning.  Link
Old Peak Road Logging – Corvallis Watershed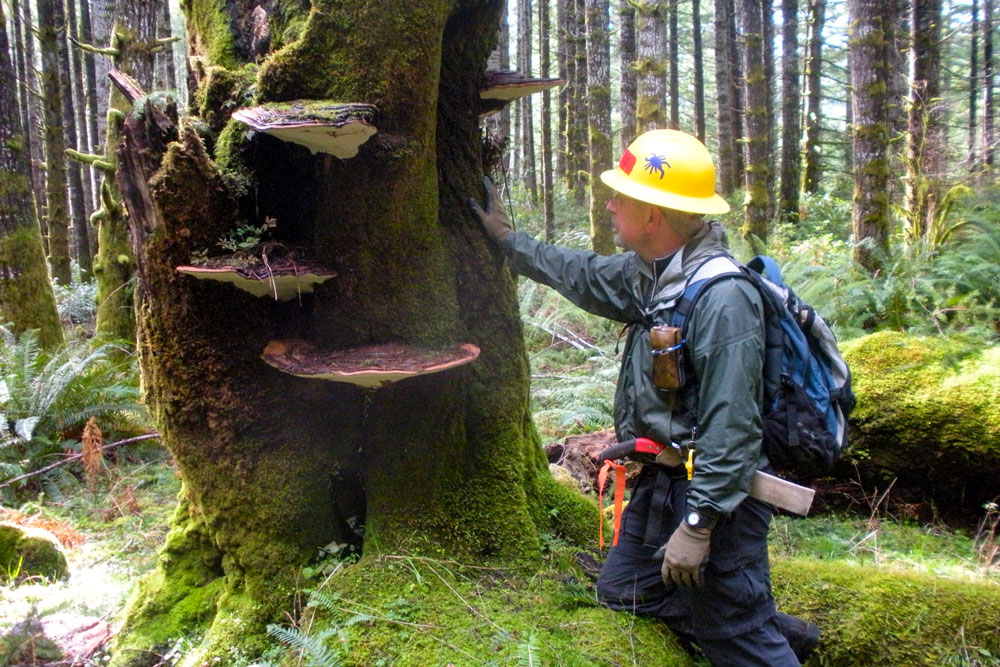 ASC signed a letter with other groups to urgently recommend that the City of Corvallis immediately suspend all logging and forestry-related activities in the city-owned portion of the Corvallis Municipal Watershed. Our members represent many hundreds of Corvallis citizens and area residents who, along with all their community, rely on the remarkably clean and dependable water supply from its Rock Creek watershed on the east slopes of Marys Peak. This community expects the City to act to minimize our contribution to the worsening climate. And it requires the City to engage its community in governance, rather than in direct contravention of applicable state rules. More information