Education and Outreach
Inspired by Birds!
The Education Team's goals are "Preserve, Protect, Promote." Almost everybody loves birds, but most are unaware that birds do amazing things! Flying for instance, made possible with adaptations like hollow bones, massive chest muscles to power the wings, and feathers for balance and steering. They also need big brains to support keen eyesight and rapid reflexes. The ASC Education and Outreach Team is always thrilled to introduce a new audience to the wonders of birds. The Team reached approximately 4,000 community members during the 2018 -19 school year, with events such as Winter Wildlife Field Day, School and Group presentations, special events held at Hesthavn Nature Center, and partner programs. Contact
Winter Wildlife Field Days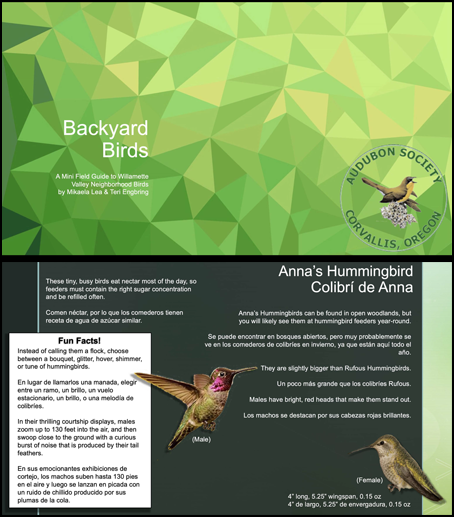 There were many local events for children in spring, summer, and fall for children, but few in the winter. Jeremy Felty, an OSU undergraduate student, worked with ASC's Teri Engbring and a William L. Finley National Wildlife Refuge manager to discuss having a fun event to highlight winter animals and habitats. After more than six months of planning, the first annual Winter Wildlife Field Day was held in March 2015 at Finley NWR! No one knew how many participants would come, and it was an amazing success when 300 visitors took part. ASC led the event in every successive year, through 2019 – drawing 350 in 2016, 450 in 2017, 800 in 2018, and 700 "kids" in 2019! Every year, there are more volunteers, partners, and stations to visit. Since 2020, Finley (NWR) staff have led the organization effort.
The Eighth Annual Winter Wildlife Field Days at Finley National Wildlife Refuge scheduled for March 1 – 31, 2022 is a virtual event. The partners have created many activities that you can do at home. Just like previous years, you could earn a Wildlife Explorer patch when you complete the WWFD Passport. We hope to resume in-person activities soon – contact Sam Bartling 541-757-7236 or email samantha_bartling@fws.gov.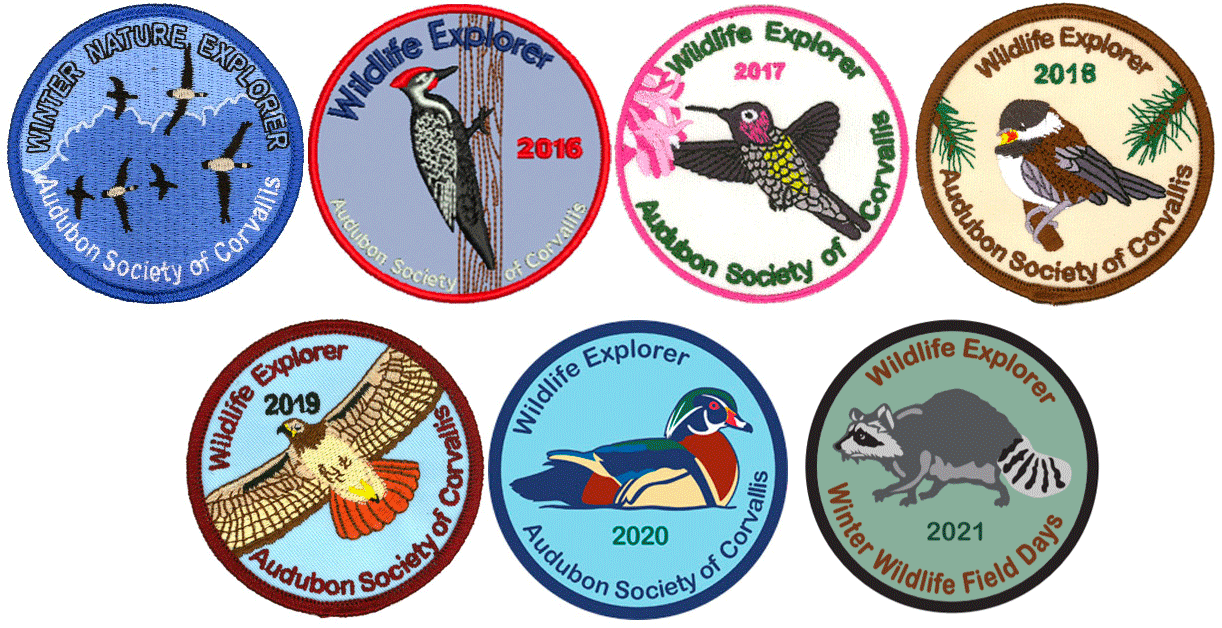 Kids and Nature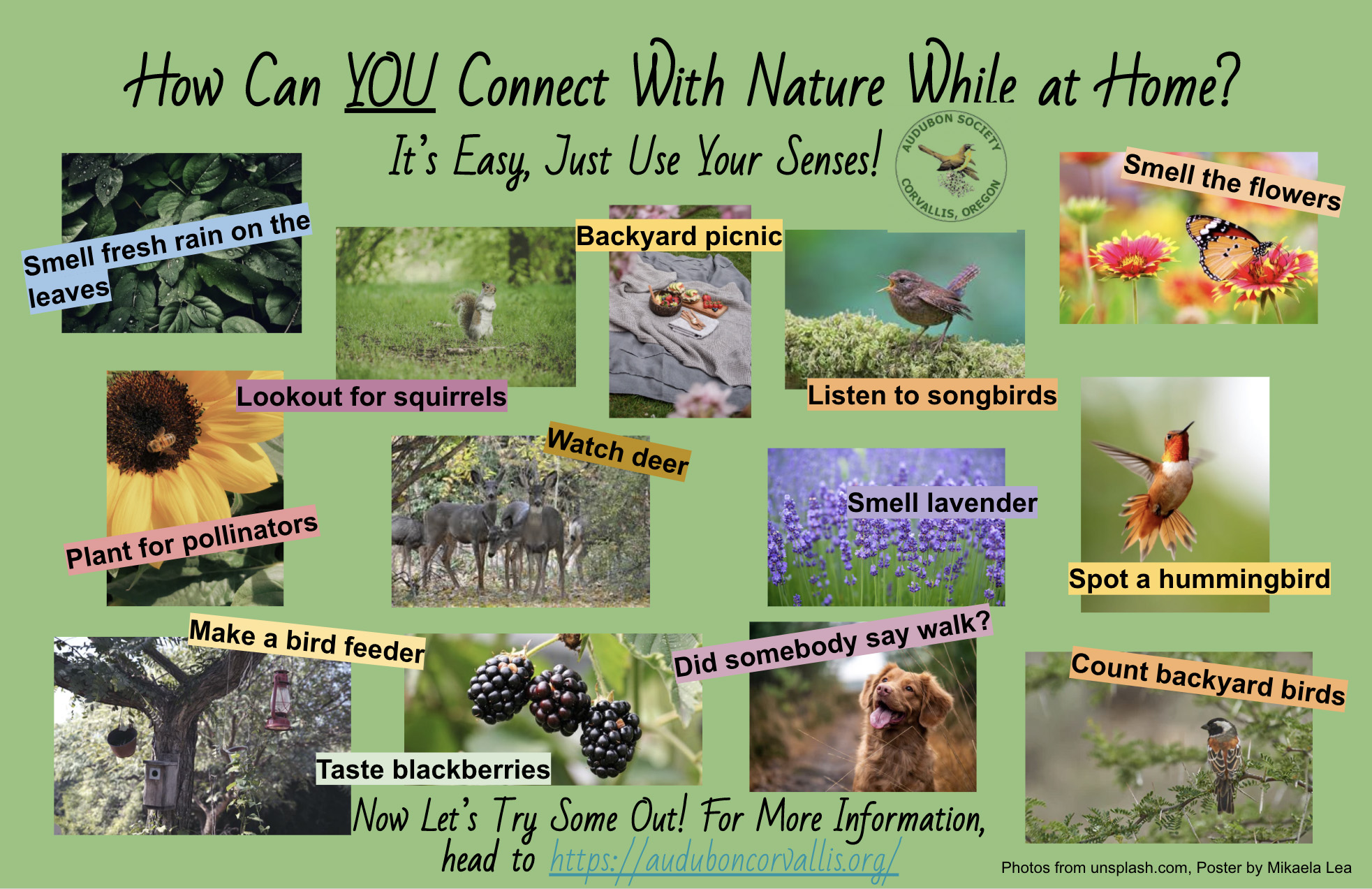 Looking for new adventures for kids? A plethora of nature activities from across Audubon's educators, including the classroom curriculum Audubon Adventures, plus related DIY activities and content from Audubon's editors. These activities can be done at home or in a yard or park. Allow kids to find their own connections to nature.
The goal isn't to teach a child how to name and identify bird species, but rather to give them space to explore and feel connected to the natural world. You don't need to worry about your own knowledge of birds or plants. Just be a companion to your child's curiosity!
Special Nature Events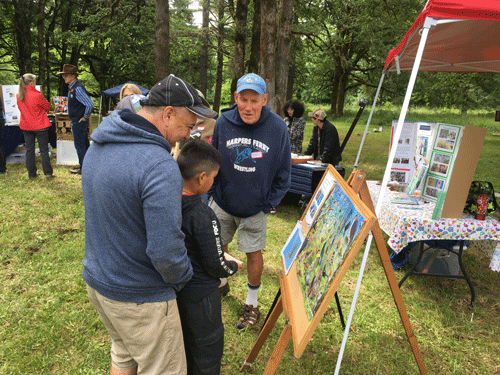 Education Team members also provide fun and interesting activities to environmental groups and the general public. From September 2018 to September 2019, ASC has staffed outreach activities including Hesthavn family programs, Girl Scout camps, Corvallis Sustainability Fair, Oregon State University Earth Day, Get Outdoors Day at Peavy Arboretum, Chintimini Open House, and more.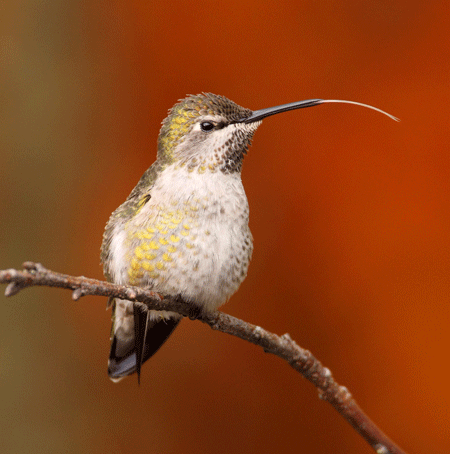 Hesthavn Grounds and Nature Center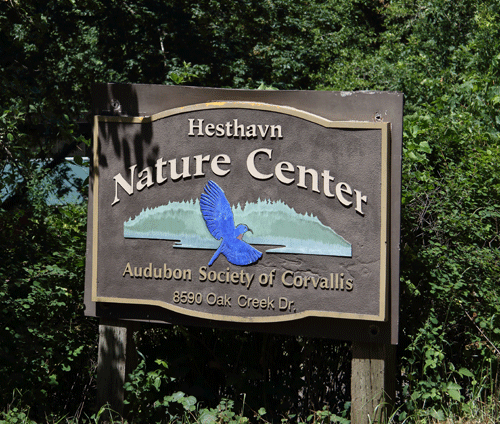 Hesthavn is a former horse pasture, and the name means "horse harbor" in Norwegian. The small barn was renovated and named Hesthavn Nature Center. The heated facility makes it possible to provide nature classes for schoolchildren, groups, and the general public year-round.  It also functions as a museum for wildlife specimens, display area for exhibits, library, and meeting place. Oak Creek, a tributary of the Marys River, flows through the Hesthavn grounds on its way to the Marys River.
Hesthavn connects the community with wildlife in their native habitat of oak savannah and Oak Creek riparian forest. The property includes two short trails, native plant garden, and bird feeders. Two picnic tables await casual lunches! No water is available at the Center, but a composting toilet is onsite.
New Bluebird Trail Exhibit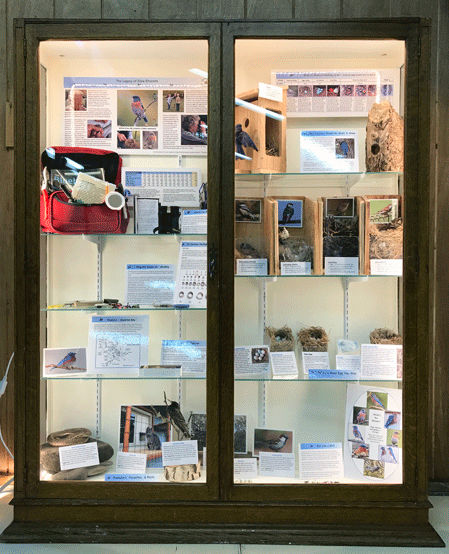 The Nature Center started life as a barn, and now it offers a museum with taxidermied birds, library, exhibits, and a classroom. Oak Creek flows through the property near the Center, and there are short trails, and a native plant garden. The Nature Center is staffed for special events, so check the website and watch for event flyers. The trails and garden are open from dawn to dusk everyday. Admission is free!
School and Groups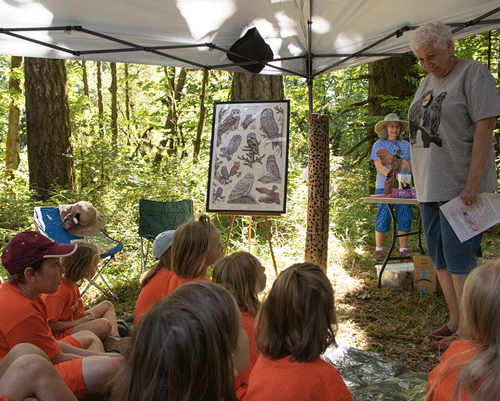 For more than 30 years, Education Team volunteers have provided interpretive programs for schoolchildren. We have developed traveling programs and exhibits that are fun, interactive, and educational, such as Measure Your Wingspan and Compare It to Local Birds. Other programs include How Birds Fly, What Can I Eat with This Beak?, How Do Bats and Birds Differ, Birds as Pollinators, games like Predator vs. Prey Tag and Migration Madness, and more! ASC volunteers bring exhibits and activities to schools or other places on request, Groups such as Girl and Boy Scouts, nature clubs, and home schools may also request an activity. We love to share at Science Nights at local schools! Contact the Education Team (asc.ecuationteam@gmail.com) at least one month in advance to schedule a visit!
Beginning Birding Workshop!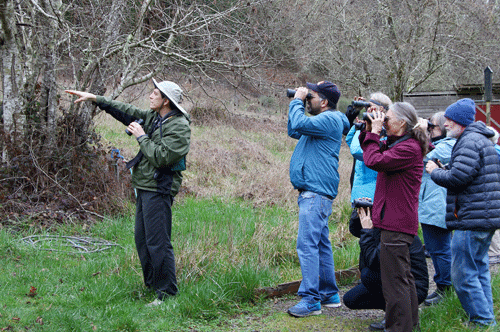 Two 4-hour classes were held in February 2020 at Hesthavn Nature Center. The classes were taught by highly regarded local expert Don Boucher who has 18 years of experience instructing birding classes and leading field trips. Other Audubon volunteer instructors were on hand for assistance with binoculars. The goal was to provide a fun introduction to bird identification, field guides, binocular use, bird-watching culture, backyard birding, and more.
Other classes may be held in the future that could cover natural history, birding by ear, conservation for birds and other animals, or other topics. Keep an eye on this space for further information.